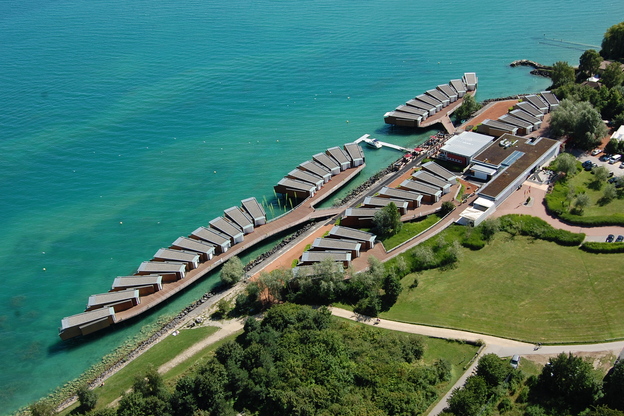 The Palafitte
The only hotel built on stilts, the Palafitte enjoys an exceptional location, in the direct vicinity of Lake Neuchâtel, the largest lake in Switzerland.
Take a virtual tour of the hotel.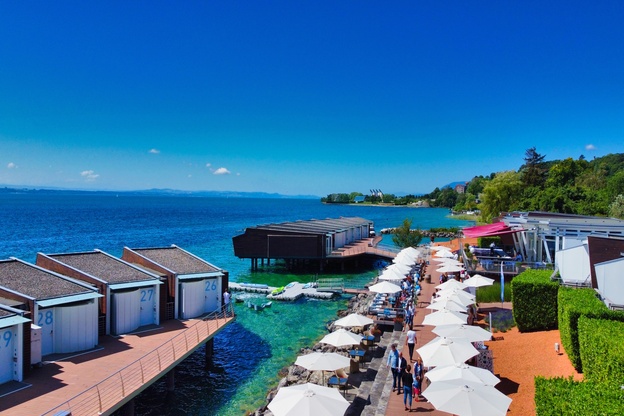 Logbook
The Palafitte makes every effort to offer you events throughout the year: exhibitions, local producers' markets, afterworks, brunches...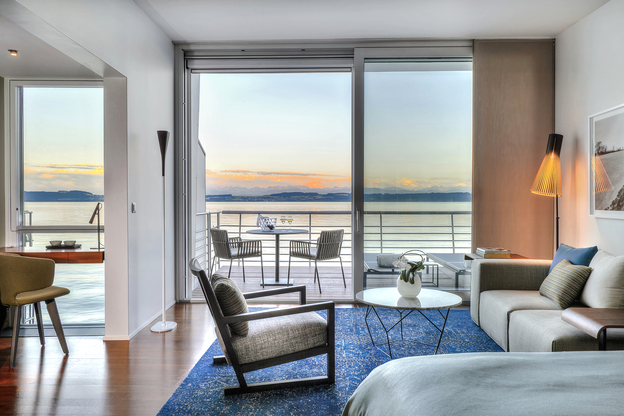 The pavilions
The entire team is looking forward to welcoming you in one of its pavilions, which are furnished as Junior Suites. The hotel consists of 38 individual pavilions, lake or shore, with a private terrace.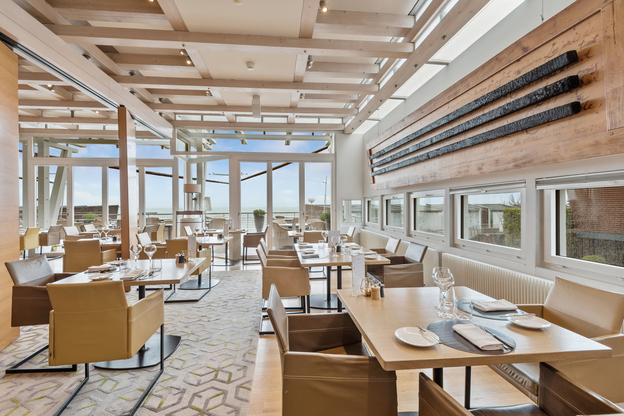 La Table du Palafitte
"La Table du Palafitte" is known as one of the best restaurants in Neuchâtel. With its bay windows, it overlooks the sumptuous surrounding nature and exudes a warm, friendly and personal atmosphere. In the kitchen, our Chef offers authentic dishes based on the rhythm of the seasons, with a special emphasis on regional and market products.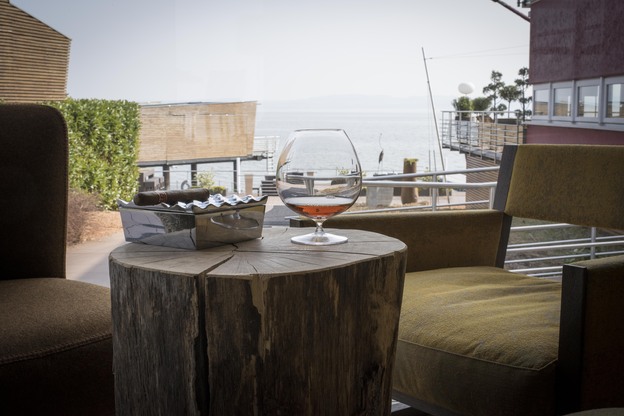 The bar & smoking lounge
The regulars of the bar like to sit on the high chairs while couples, friends or colleagues nestle in the comfort of the armchairs in the room, next to the fireplace. The bar is the meeting place for morning coffee to evening cocktails. Our smoking room offers a beautiful view and a wide choice of cigars.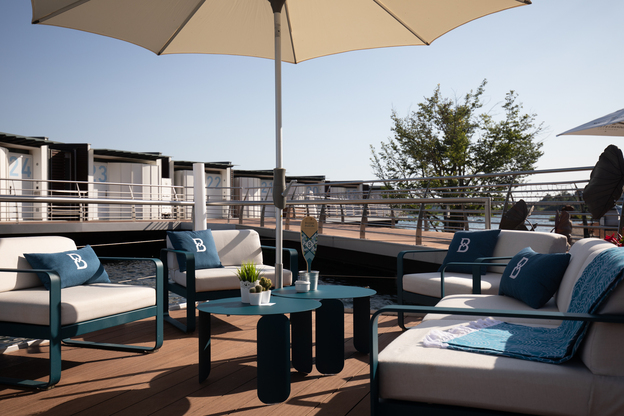 The Summer Bay Terrace
This "feet in the water" terrace is the region's favourite spot from May to September. It borders Lake Neuchâtel and enjoys a magnificent view. The "beach club & tropics" spirit is present at the Palafitte all summer long with a cocktail menu, each one more star-like than the next.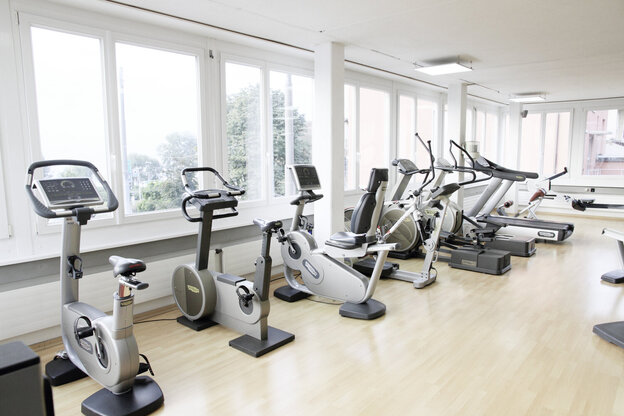 The fitness
The Palafitte offers you free access to the Marechal fitness centre, located just 5 minutes' walk from the hotel, for your training session. Cardio, weight training... Take advantage of the numerous equipments at your disposal, and when you wish, to take care of your physical condition.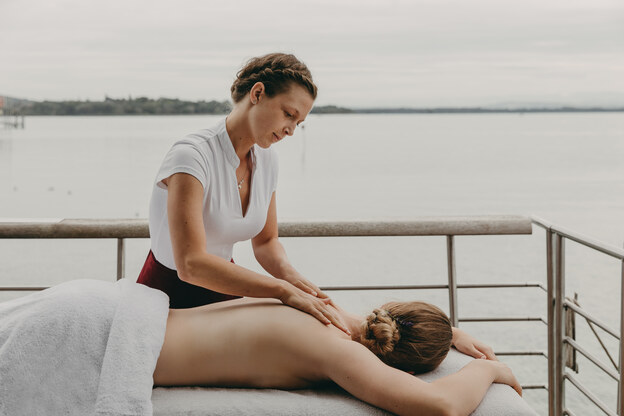 The rituals in your pavilion
No need to leave the cocoon of your room. In the privacy of your pavilion or on your private terrace, our therapists will put their expert hands to work for your well-being.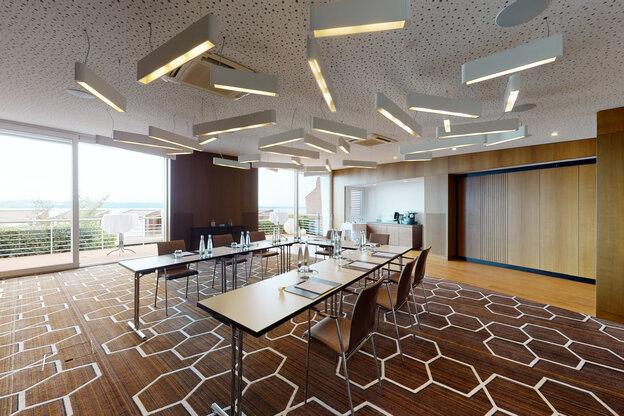 The conferences & events
The hotel offers 2 seminar rooms for your meetings equipped with the latest technology. For an exclusive event such as a wedding or a celebration, the Palafitte can be fully privatised. This is possible as soon as 30 rooms are booked.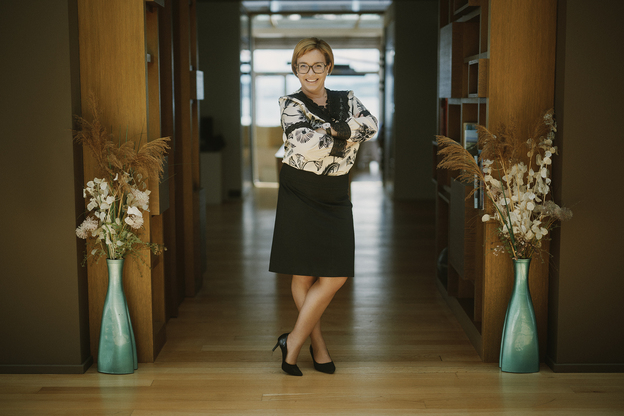 Hotel manager
After two years as deputy manager and now at the head of this exceptional hotel since March 2022, Pauline Laurent is from Neuchâtel!
This EHL graduate is a gifted project manager. With a flawless career in Switzerland and the United States, the hotel and restaurant business holds no secrets for her. Her passion for her region and local products are in line with the Palafitte philosophy and the projects she wishes to develop.