An inspiring and magical place
Built on stilts, Hôtel Palafitte is in a unique location: quite literally on Lake Neuchâtel, the largest lake in Switzerland.
Like the lake which inspired it, Hôtel Palafitte follows the rhythm of nature, season after season. Open and bright in summer, the hotel exudes an increasingly warm atmosphere once the temperatures drop. This natural balance seems to embrace guests as soon as they arrive. To enter this magical world of Hôtel Palafitte is to let go of your everyday life and to rediscover what really matters. The change of scenery is immediate and complete.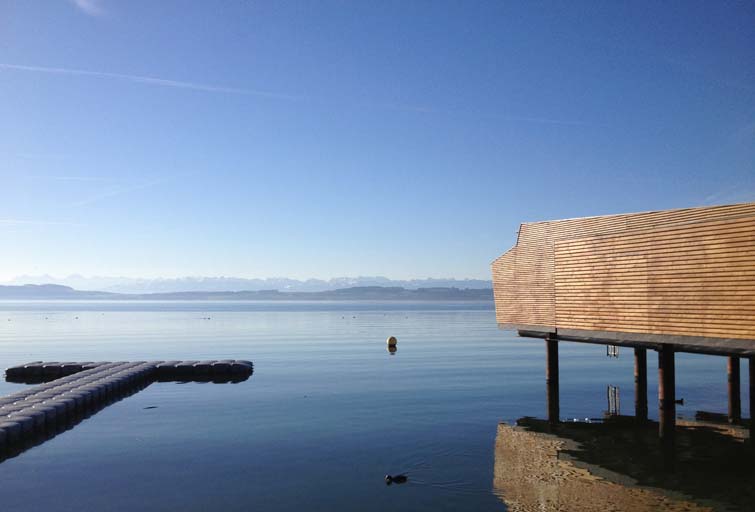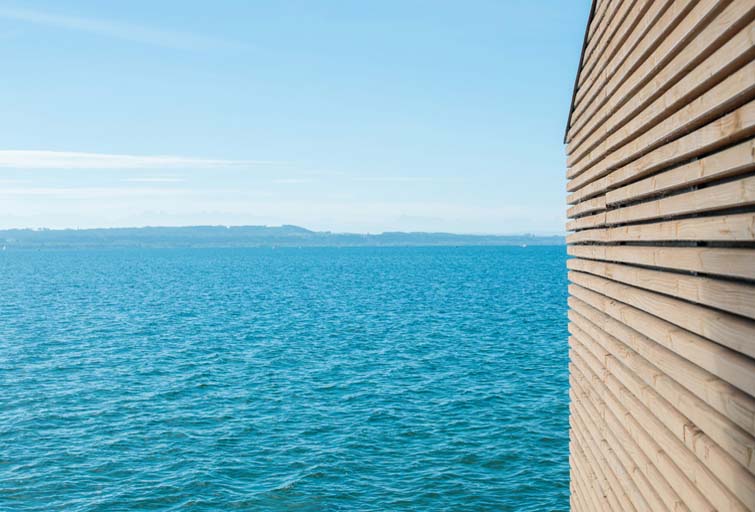 Hôtel Palafitte was built back in 2002 as part of the Swiss national exhibition Expo.02. It is the result of a collaboration between architect Kurt Hofmann and students from the hotel management school l'Ecole Hôtelière de Lausanne. It was devised with the aim of creating an astonishing "work of art" that would arouse the interest of international guests visiting the exhibition. By choosing to build the hotel on stilts, the designers created a fascinating link with the site's ancient history: in the area, archaeologists have discovered the oldest remains of houses in Switzerland – built on stilts.
The hotel is one of the last landmarks of the Swiss national exhibition, an event for which many worked hard and with the utmost dedication to create something lasting of which the Swiss can rightly be proud.